When signing up for a game jam, you often think about the workload that you are in store for. What's in it for you as a developer? Ultimately, those that sign up for game jams are not typically in it for anything other than the experience.
So, do game jams have prizes? Only game jams ran by businesses typically have prizes. The most popular game jams are generally meant to be a fun and educational experience.
While the prizes may be limited, I still highly recommend anyone to participate. We will look at a few of the game jams that do have prizes, where you may be able to find them, and why you may want to still consider a game jam that doesn't have any prizes associated with them.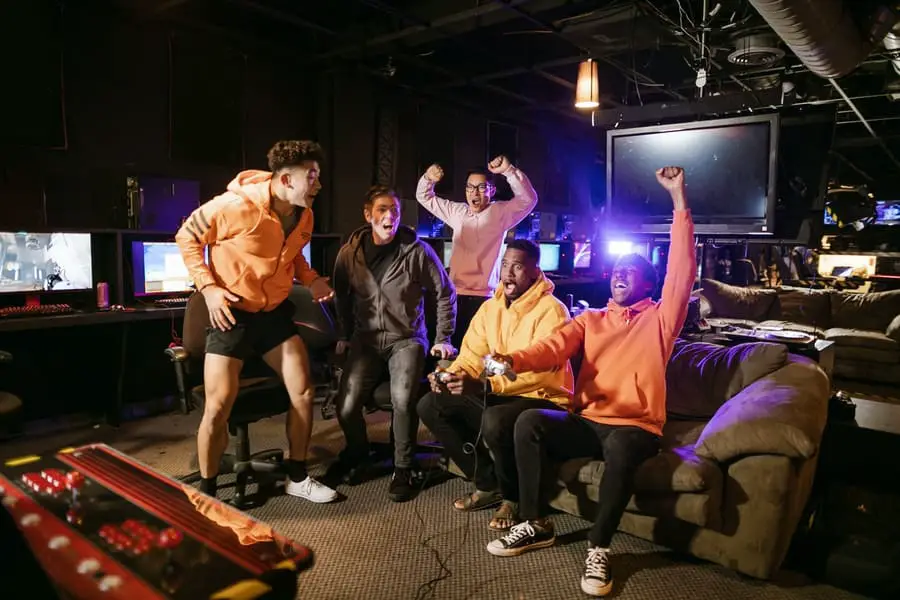 Before jumping into a game jam with prizes, I would recommend getting into one that has quite a few participants. I have spoken about my thoughts on participating in some of the larger game jams over those smaller ones, or perhaps even ones with prizes. Here is my list of game jams I would recommend for beginner jammers.
Game Jams That Have Prizes
In the game jam space, there aren't a lot of game jams that have prizes. Those that do generally are sponsored or put on by a company of some kind. This is generally exposure to their brand.
If you are looking for a game jam that does have prizes, this may be the easiest place to find one. Before diving into one, I have created an ultimate guide for game jams that will help you be successful regardless of whether the game jam has a prize or not.
On any given weekend, there are at least a few game jams to choose to from. It's not a surprise that those game jams with prizes do draw some attention. The game jams generally range from about 200 participants on a moderately large sized game jam to roughly a 1000 for a significantly large one.
A list of the most common types of prizes you may find in a game jam:
Software
Memberships
Money
Shirts
Gear (such bags)
In the game jams with prizes you will most likely find a "catch". Not one that is breaking the system, but there is generally some form of motive involved. It could be as simple as bringing awareness to a topic.
As an example, I have seen game jams with a theme or topic on road safety. The purpose of the jam is nothing more than just to bring awareness. There is a modest budget they likely have, it is a creative way to bring attention to the topic. There is nothing wrong with this, as long as you know what you're getting into and you may even find it motivating to get behind such initiatives.
Often times with the software prizes or sponsored by software companies, you will almost always be required to use the software during the contest in some manner. As an example, Godot has their own game jam that they put on regularly. Unity has their own. Unreal has their own. These are all great engines, worthy of recognition and heavily used in game jams. They almost always require that you use their engines in the development process throughout the game jam.
Why You May Consider Game Jams With No Prizes
It is really easy to look at game jams and automatically think that those with prizes would likely be the most organized. There are a few reasons why you should consider game jams in general, but some of the best game jams do not have prizes at all. A couple I would immediately suggest to anyone is the Global Game Jam and Ludum Dare, two excellent choices for your first game jam. Below are some of the reasons I would consider these to be the best and what you might get out of them.
Receive Quality Feedback
There are a lot of game jams out there, some are ran better than others. In my opinion, when entering a game jam, one of the best moments is having someone else play your game. It's a bit nerve-wrecking, but it's really the moment you've been waiting for.
What I have found is that participating in these classic game jams provides great feedback to my own work. Most of the time I have found the feedback to be extremely constructive, making me a better designer each time I participate. I believe the communities in these game jams are welcoming of new faces and very supportive.
It's a Journey, Not a Weekend
Ludum Dare, in particular, is a rather long process. One of the frustrating aspects I think in some of the other smaller game jams is that you have very little input. You hop in on the game jam on a Friday, but by Monday those files are just sitting on your computer and you are off to a new project.
What I like about Ludum Dare is that weeks in advance they are discussing the theme. The following couple of weeks after Ludum Dare is over you and others are reviewing other games built during the event. Within a few weeks, you see your scores and how you measured up against the other hundreds of participants. In my mind, this makes the process feel a bit more worthwhile and that you are truly taking part in a community. The smaller game jams just don't seem to offer that.
Also, Global Game Jam really shines because it is an in-person event typically. Due to COVID, they have moved some of them to virtual, but you more than likely can find an in-person event somewhere near you. These are generally hosted at colleges / universities. Similar reasons to Ludum Dare, what you find with Global Game Jam is that you develop relationships that extend beyond that weekend. I have witnessed friendships built and maybe a few enemies made along the way, but mainly friends. Finding people nearby that you can work closely with, bounce ideas off of, and generally become part of the game development community is extremely valuable.
Conclusion
Whether the game jam has prizes or not, there is a lot of value. You may be surprised to find that the most popular, best running game jams I have been a part of generally do not have prizes at all. The true spirit of a game jam is to have fun and build really cool games. I would like to encourage you to find enjoyment in the process, not the result.